Shambles
The Shambles welcomes children around the age of two, offering an exciting and engaging environment in which they can learn and explore. The Shambles team offer practical learning giving the children the opportunity to learn fine motor skills and logic in a new and different way. This is where children can experience a truly hands-on learning experience with woodwork, crafting, sensory and imaginative play.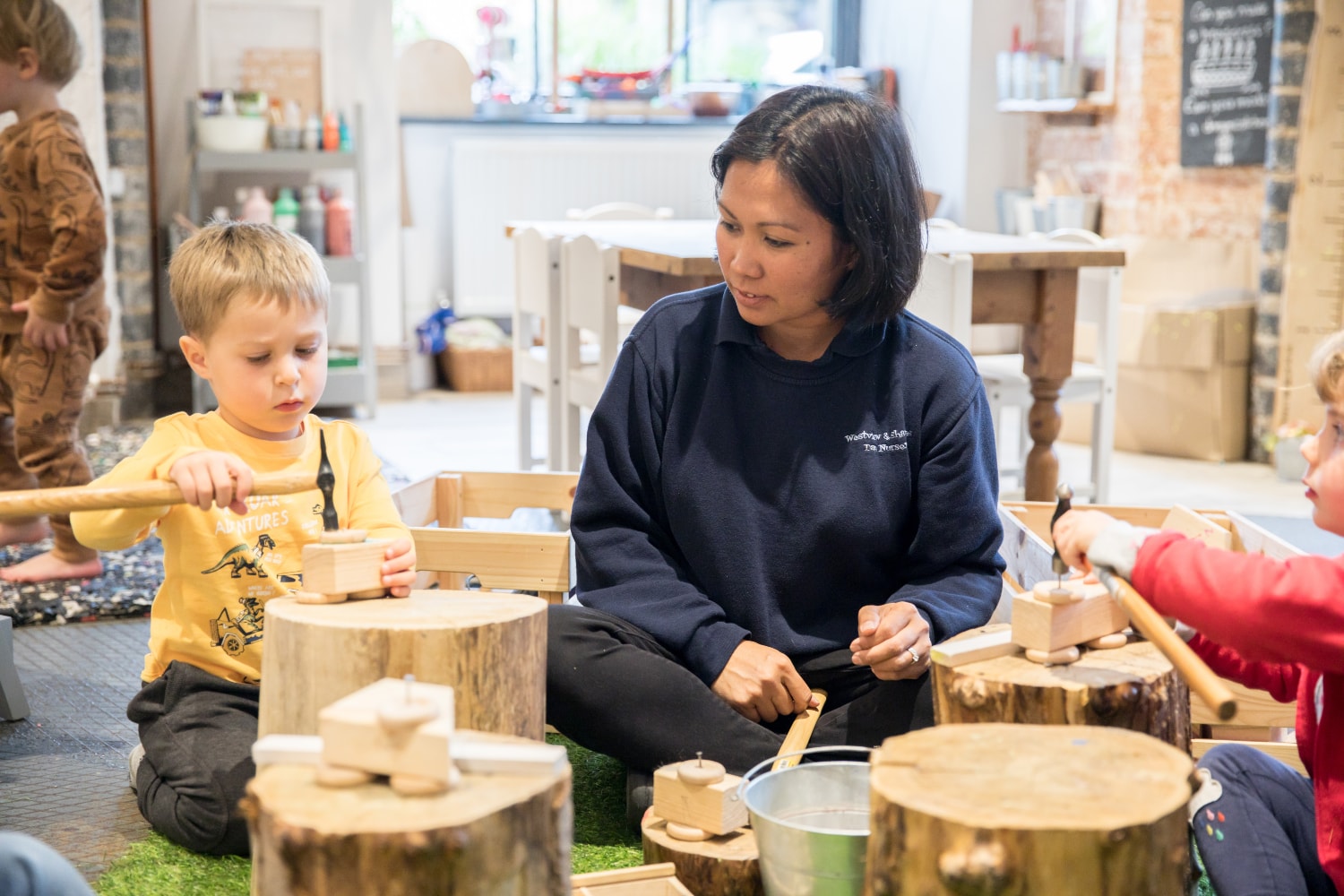 Shambles operates with the same emphasis as Westview on good old-fashioned play. Your child can be based at either nursery, whichever is convenient for you, we will encourage them to explore and learn at both settings.
Shambles offers a little explorers dream by bringing the outdoors in with a climbing wall, hobbit house and a slide to take them to the bottom floor. The children can also climb into the raised reading net and listen to stories from 'up in the clouds'. When called for lunch the children can wash their hands and shoot down the built-in twisty slide taking them between floors.